How to make your System Run Windows 11?
When considering installing Windows 11 operating system to upgrade the previous version OS Windows 10 on your computer, these are the main requirements.
CPU: 1Ghz or Above 2 or more cores (Microsoft's list of approved CPUs)
RAM: least 4GB or higer
Storage: least 64Gb or higher
Firmware: UEFI and Secure boot
TPM: TMP 2.0
Display: WDDM 2.0 Driver Direct X 12
Microsoft has begun to cater toward 64-bit systems, which means there will not be 32-bit versions for Windows 11 that are available in the future.
Windows Installation using Windows Update
Microsoft's new update, Windows 11, is now available for PCs that just met the minimum requirements and are upgradable. Windows Update makes upgrading a simple task and has a slider on its interface to let you choose how much information it would like you to provide. For example, shown below though you can't see it on the screen) by going to Settings > Windows Update. If your system was released within the last few years, it's most likely compatible with the upgrades.
Check PC Health for Windows 11
If your PC is not capable of running Windows 11, you can use PC Health Check to find out the specific causes. That does not mean you cannot install and run Windows 11. However, if you do it will be an unsupported scenario. You can find more information about installing Windows 11 on unsupported hardware. If your system is capable of running Windows 11, you will be able to download and install it when Microsoft makes it available. It normally takes a couple of days but Microsoft uses a phased approach to provide installation for the update. Windows 11 installation prompts that show up below are displayed when Microsoft makes its upgrade available.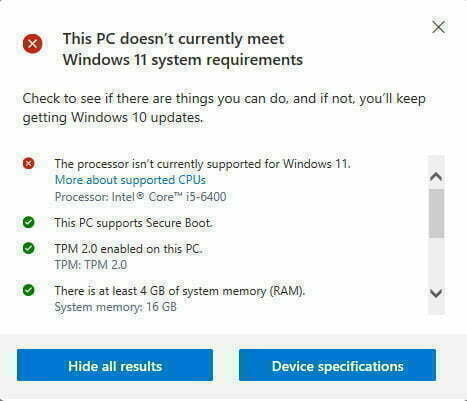 Download Windows 11
When you're ready to actually start the Windows installation process, click the Download and install button. This is where the installation process begins. Before the process starts, Windows will show a dialog on your screen with a link to their terms of agreement that you can see below

Accept the License Agreement terms
After clicking the 'Accept and Install' button, you will be directed to the download for Windows 11. The process may take some time, depending on your system and Internet connection. You can see what is happening in the window as it downloads, which looks like Figure 4.
When the download and installation process is complete, you'll be asked to reboot the system to complete the Windows 11 installation procedure. You can see a prompt for a reboot in the below Picture
Restart instructions from Windows 11
If you're looking to transition from Windows 10 to Windows 11, it's a painless process that takes about an hour. All programs, files and system settings will be preserved and there's a 10 day preview window before you need to reinstall the OS. The warning states if you want to transition back after less than 10 days then you'll need to start with an installation of Windows 10, which would cause the loss of all your settings.
Most computers will be compatible with Windows 11 only if they meet the CPU and TPM requirements. For systems older than four years, this may not be the case. However, Microsoft has stated that most PCs under four years old meet the requirements of Windows 11 so maybe they set the bar higher than they thought.